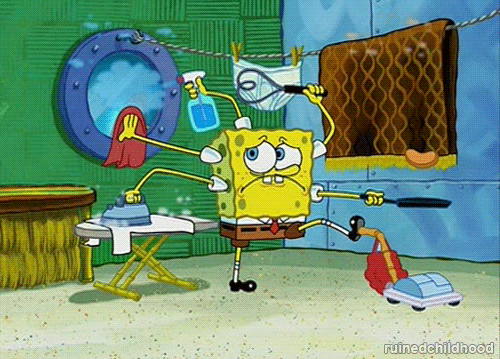 The Importance Of Hiring A Cleaning Service For The Holidays
The holidays are coming up and it is always a good time to make sure that your home is ready to receive guests. Although nobody likes to do a full house cleaning especially in the winter, it is also true it can be very embarrassing to have a messy house.
One of the main areas that always seem to need cleaning are the floors. It is easy to spot dirty floors no matter what you have down. With tiles, it could be stained or it could be dirty grout. Wood floors collect lots of dirt and dust, but usually look the cleanest out of all the options. Then you have carpeting which is an absolute must for holiday cleaning.
Carpet cleaning for the holidays where people tend to gather around, open presents and also sit down on the floor. Kids especially love to sit on the floor while opening gifts. If you sitting on a dirty carpet it is not an ideal situation. For Christmas and New Years you should definitely consider hiring a cleaning company.
When hiring a cleaning company it is important that you research them to make sure that they do a thorough job. If you don't have a regular cleaning person, ask your friends and neighbors who they use and if they are pleased with the services. Most friends and neighbors know someone who cleans homes and can give you a good tip on who to contact.
A cleaning company is important because this is what they do for a living. Since you are most likely organizing your holiday get-togethers, it makes sense that you would not have time to make sure that your home is in perfect order. But with a professional cleaning service, you don't have to worry about not having a clean home. Having a clean home is also helpful when moving out. If you are hiring the best Chicago Movers, for example, you don't want them speiding time cleaing, you want them moving your stuff!
Shop around and compare prices for different cleaning services. Depending on the size of your home and often it has been cleaned will usually determine the price. Don't be fooled by all those advertisements claiming a very low price, because this usually changes once they visit your home. A lot of times customers are not exactly honest about when the last time they had their home cleaned. A very messy home requires more than one person to do the cleaning and can take a very long time to finish.
Since it is the holidays spend money on a good cleaning service. If you try to do it on the cheap there is a good chance the job will not turn out right. Some areas of the home will be forgotten and you will be left to clean up the mess yourself after you just paid someone to do it for you. Read online reviews to see what others have to say about the different cleaning services. With so many companies out there looking for new business, you may be able to score a first-time customer deal.
Helpful tips and advice can go a long way when it comes time to find the right people to clean your home. Just make sure they do a thorough job and if not then have them clean it until your home sparkles.